5 photos

Miles:

Engine:

Transmission:

Price:

86,614

4 cyl

Automatic
AM/FM Stereo, Adjustable Steering, Air Conditioning, Anti-Lock Brakes, CD Player, Power Brakes, Power Steering
5 photos

Miles:

Engine:

Transmission:

Price:

91,238

2.0 Liter 4 Cylinder

Automatic
AM/FM Stereo, Adjustable Steering, Air Conditioning, Anti-Lock Brakes, CD Player, Cruise Control, Keyless Entry, Power Brakes, Power Locks, Power Mirror(s), Power Steering, Power Windows
5 photos

Miles:

Engine:

Transmission:

Price:

89,381

2.4 Liter 4 Cylinder

Automatic
AM/FM Stereo, Adjustable Steering, Air Bag(s), Air Conditioning, Anti-Lock Brakes, CD Player, Cloth Upholstery, Cruise Control, Disc Brakes, Power Brakes, Power Locks, Power Mirror(s), Power Steering, Power Windows, Premium Wheels
| | |
| --- | --- |
| 2009 Mazda MAZDA6 4-Door Sedan i Touring | more info |
5 photos

Miles:

Engine:

Transmission:

Price:

98,848

2.5 Liter 4 Cylinder

Automatic
AM/FM Stereo, Adjustable Steering, Air Bag(s), Air Conditioning, Aluminum Wheels, Anti-Lock Brakes, CD Player, Cruise Control, Keyless Entry, Leather Upholstery, MP3 Player, Power Brakes, Power Locks, Power Mirror(s), Power Seats, Power Steering, Power Windows, Stability Control, Sunroof, Tinted Glass, Traction Control
5 photos

Miles:

Engine:

Transmission:

Price:

107,266

2.5 Liter 4 Cylinder

Automatic
AM/FM Stereo, Adjustable Steering, Air Bag(s), Air Conditioning, Anti-Lock Brakes, CD Player, Cloth Upholstery, Cruise Control, Disc Brakes, Keyless Entry, Power Brakes, Power Locks, Power Mirror(s), Power Steering, Power Windows, Premium Wheels
| | |
| --- | --- |
| 2009 Chevrolet Malibu 4-Door Sedan LS | more info |
5 photos

Miles:

Engine:

Transmission:

Stock Number:

110,143

2.4 Liter 4 Cylinder

4-Speed Automatic

167823
AM/FM Stereo, Adjustable Steering, Air Bag(s), Air Conditioning, Anti-Lock Brakes, CD Player, Cruise Control, Power Brakes, Power Locks, Power Steering, Power Windows, Stability Control, Tinted Glass, Traction Control
5 photos

Miles:

Engine:

Transmission:

Price:

73,813

2.4 Liter 4 Cylinder

Automatic
AM/FM Stereo, Adjustable Steering, Air Conditioning, Anti-Lock Brakes, CD Player, Cruise Control, Disc Brakes, Full Carpeting, Leather Upholstery, Power Brakes, Power Locks, Power Mirror(s), Power Steering, Power Windows, Premium Wheels
5 photos

Miles:

Engine:

Transmission:

Stock Number:

100,680

2.4 Liter 4 Cylinder

Automatic

231149
AM/FM Stereo, Adjustable Steering, Air Bag(s), Air Conditioning, Anti-Lock Brakes, CD Player, Cloth Upholstery, Cruise Control, Disc Brakes, Full Carpeting, Keyless Entry, Map Light, Power Brakes, Power Locks, Power Mirror(s), Power Steering, Power Windows
5 photos

Miles:

Engine:

Transmission:

Price:

101,745

2.0 Liter 4 Cylinder

Automatic w/OD
AM/FM Stereo, Adjustable Steering, Air Bag(s), Air Conditioning, Anti-Lock Brakes, CD Player, Child Proof Locks, Cloth Upholstery, Cruise Control, Disc Brakes, Full Carpeting, Map Light, Power Brakes, Power Locks, Power Mirror(s), Power Steering, Power Windows, Rear Defroster, Reclining Front Seats, Tachometer, Tinted Glass, Trip Computer, Vanity Mirrors
| | |
| --- | --- |
| 2009 Hyundai Sonata 4-Door Sedan I4 | more info |
5 photos

Miles:

Engine:

Transmission:

Price:

84,295

2.4 Liter I4 16-Valve Engine

Automatic w/OD
AM/FM Stereo, Adjustable Steering, Air Bag(s), Air Conditioning, Aluminum Wheels, Anti-Lock Brakes, CD Player, Child Proof Locks, Cruise Control, Disc Brakes, Full Carpeting, Map Light, Power Brakes, Power Locks, Power Mirror(s), Power Seats, Power Steering, Power Windows, Premium Sound System, Premium Wheels, Rear Defroster, Reclining Front Seats, Tachometer, Tinted Glass, Trip Computer . . .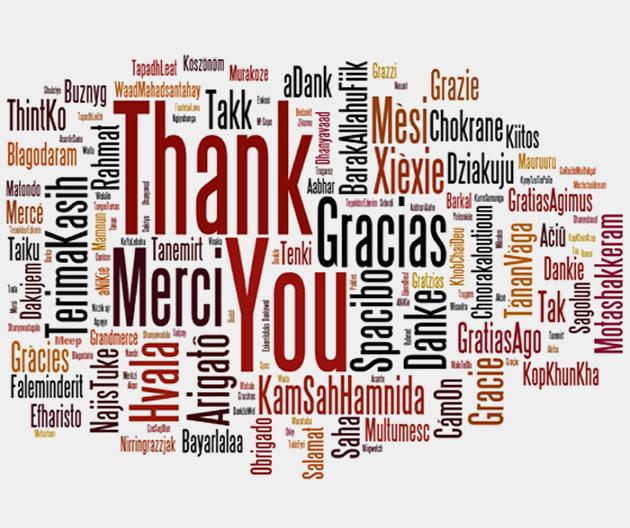 PHOTOS ()
APPLY NOW FOR CREDIT TO GET THIS VEHICLE!
TELL US YOUR BEST OFFER
EMAIL THIS VEHICLE TO A FRIEND
PAYMENT CALCULATOR
Please understand that using the above payment calculator does not represent an obligation by any party to provide credit nor does it obligate you to accept any credit offered. Ultimately, any credit, if offered, is usually calculated based on your credit worthiness, amount of down payment, negotiated price, trade-in allowance and any extras or discounts that affect the final purchace price and what your payment amount will be.
American Auto Credit
1824 State Highway 31 E
Athens, TX 75751
(903) 675-4227
(903) 675-6443

| | |
| --- | --- |
| Mon: | Closed |
| Tue: | 9:00AM - 6:00PM |
| Wed: | 9:00AM - 6:00PM |
| Thu: | 9:00AM - 6:00PM |
| Fri: | 9:00AM - 6:00PM |
| Sat: | 9:00AM - 6:00PM |
| Sun: | Closed |
TELL US ABOUT YOUR TRADE-IN
American Auto Credit

American Auto Credit




1824 State Highway 31 E




Athens

,

TX

75751

(903) 675-4227

(903) 675-6443

(903) 880-1007

| | |
| --- | --- |
| Mon: | Closed |
| Tue: | 9:00AM - 6:00PM |
| Wed: | 9:00AM - 6:00PM |
| Thu: | 9:00AM - 6:00PM |
| Fri: | 9:00AM - 6:00PM |
| Sat: | 9:00AM - 6:00PM |
| Sun: | Closed |

~ Customer satisfaction is job one! ~
Email Us
Email us using your online webmail account